Case Study: Early Learning Montessori's Innovative Playground Transformation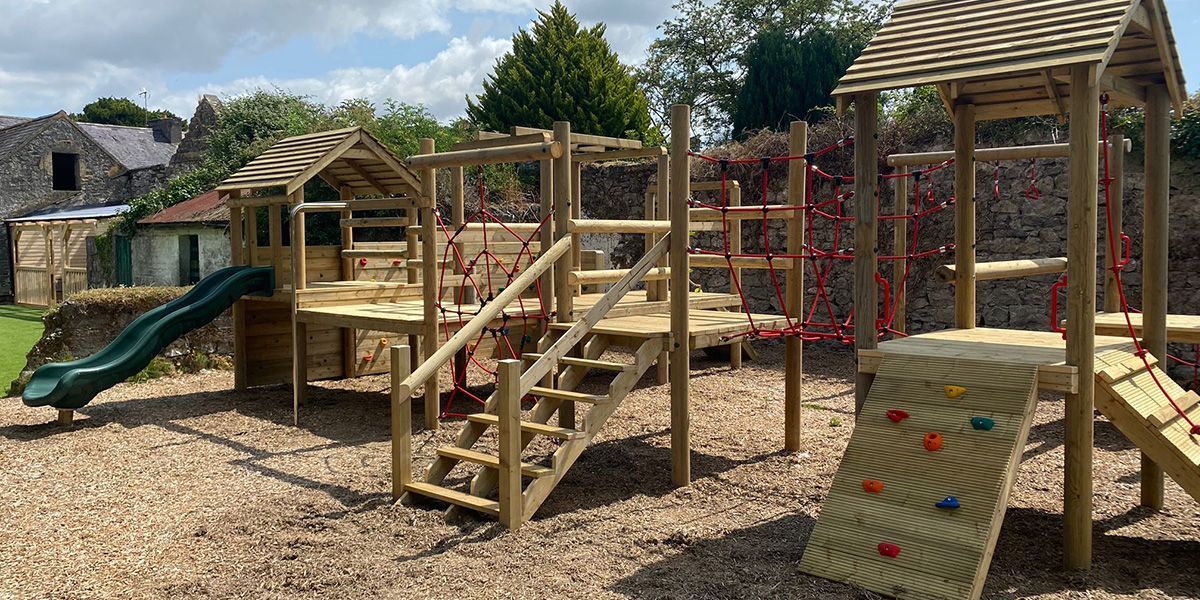 Introduction
The Creative Activity team have worked with Early Learning Montessori on previous projects so when it was time to embark on phase two of their outdoor space development project we were delighted to be involved.
Background
Early Learning Montessori, identified the need to further improve their outdoor facilities, particularly due to the recent addition of their new afterschool club. The school sought to create a playground that would be inclusive and cater to all age groups, ensuring that children could enjoy the space regardless of their age.
Challenges
The project was faced with several challenges and constraints:
Inclusivity for All Ages: Early Learning Montessori aimed to develop a playground that would be suitable for children aged 4 to 12, accommodating various age groups with diverse needs and preferences.
Tight Timescale: The project had a stringent timeline, as the playground needed to be ready for the children to enjoy during their summer holidays. Meeting this deadline was critical to ensure the successful launch of the afterschool club.
The Solution
Creative Activity was selected to provide a comprehensive solution to address the challenges and deliver an exceptional outdoor space for all ages to enjoy. The following components were pivotal to the success of the project:
1. Reengagement of Trusted Partner:
Creative Activity had previously partnered with Early Learning Montessori three years ago when the school was in its infancy. This established trust and a successful track record laid the foundation for continued collaboration as the institution expanded.
2. Designing for Inclusivity:
Creative Activity undertook the task of designing a playground that would appeal to a wide age range. The centerpiece of this transformation was a custom-designed climbing frame, carefully crafted to accommodate children of all ages, encouraging active play, exploration, and social interaction.
3. Timely Delivery:
Recognizing the urgency of the project's completion, Creative Activity worked diligently to meet the tight timescale. Not only did they successfully meet the deadline, but they also delivered the project three days ahead of schedule, ensuring that the children could enjoy the revamped outdoor space during their summer holidays.
Results and Feedback
The results of the playground transformation were met with delight and satisfaction:  Early Learning Montessori's new inclusive playground become a cherished space for their children, encouraging physical activity, social engagement, and instilling a love for the great outdoors.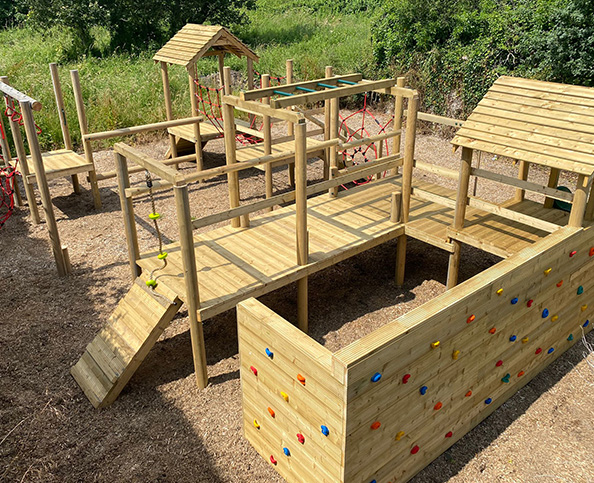 Bespoke Climbing Wall
Bespoke climbing wall tailored to the space available and integrated with other outdoor play activities
Adventure Tower with Slide
Our low-level and high-level towers provide plenty of opportunities for both active and interactive play for young people of all ages.